Aston Martin's Ultra Rare $3,000,000 Valkyrie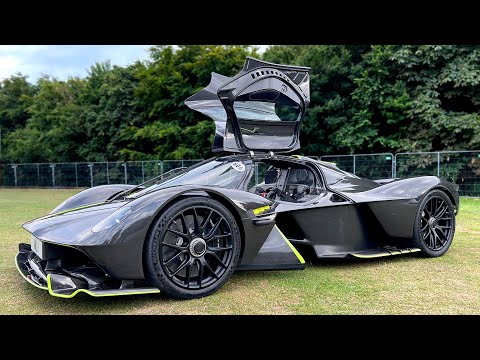 This is the Aston Martin Valkyrie, a limited production hybrid sports car by Aston Martin and Red Bull Racing, claimed to be the fastest street-legal car in the world. The incredibly powerful hypercar has a 6.5 liter V12 engine capable of 1,000 horsepower and can go from 0-100 kph in 2.6 seconds! Only 150 of them will ever be made making them ultra rare and each one will cost $3 million. We got to drive in the Goodwood Festival hillclimb which was crazy! Let us know your thoughts in the comments.
#astonmartin #valkyrie #hypercars
You can follow Supercar Blondie on:
https://www.instagram.com/supercarblo..
.
https://www.facebook.com/supercarblondie
https://www.twitter.com/supercarblondie
https://www.tiktok.com/@supercarblondie
https://www.supercarblondie.com
https://www.snapchat.com/discover/Sup..
.
Tagged: